REALTORS® AND REALTOR® ASSOCIATIONS WORKING TO PROTECT AND PROMOTE HOMEOWNERSHIP AND PROPERTY INVESTMENT.
The REALTOR® Party is a powerful alliance of REALTORS® and REALTOR® Associations working to protect and promote homeownership and property investment. The REALTOR® Party speaks with one voice to advance candidates that build strong communities and promote a vibrant business environment.
REALTORS® are hard at work every day protecting your interests at the State Capitol. CAR's Political Advocacy team: 
Works at the local, state, and federal levels to protect your business, the industry, and homeowner's rights. 
Actively monitors legislation affecting the real estate industry and promotes or opposes relevant initiatives. 
Focuses on protecting homeownership, private property rights, and holding our policymakers accountable. 
What does RPAC do for you as a REALTOR®? 
The REALTOR® Party works together with the REALTORS® Political Action Committee (RPAC); however, RPAC is a voluntary program and provides the "hard" dollars the association uses to make direct contributions to national, state, and local candidates. This partnership is what makes us a force to be reckoned with at the local, state, and national levels.
RPAC supports candidates of any party who understand and champion real estate issues. It is the most bipartisan major PAC in the country. Political expenditures are divided nearly evenly among Republicans and Democrats based on their support of real estate issues. In 1974, NAR changed REPEC's name to RPAC.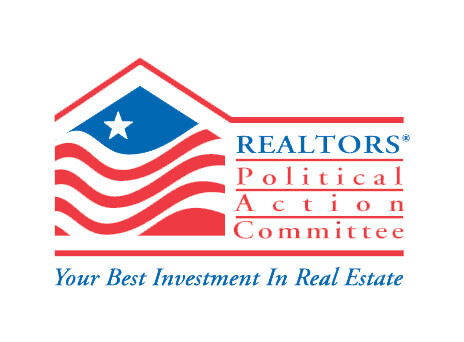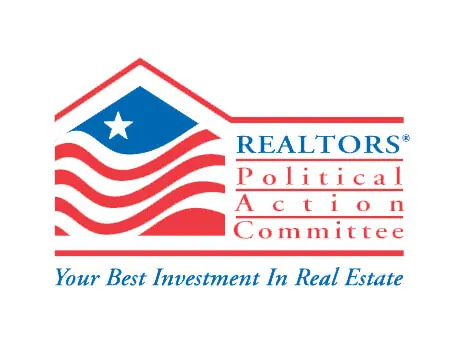 RPAC is one of the most bipartisan PACs in the country, giving to both Democrats and Republicans alike. The only stipulation is that the candidate be a member of the REALTOR Party® – members of Congress and candidates who support REALTOR®-friendly issues. Through direct contributions, our opportunity race program, and independent expenditures, we ensure that REALTOR® issues are heard on Capitol Hill.
Contributions to RPAC are not deductible for federal income tax purposes. Contributions are voluntary and are used for political purposes. The amounts indicated are merely guidelines and you may contribute more or less than the suggested amounts. The National Association of REALTORS® and its state and local associations will not favor or disadvantage any member because of the amount contributed or decision not to contribute. You may refuse to contribute without reprisal. 70% of each contribution is used by your state PAC to support state and local political candidates; 30% is sent to National RPAC to support federal candidates and is charged against your limits under 52 U.S.C. 30116 
Three buttons across page: